Higher Density Blog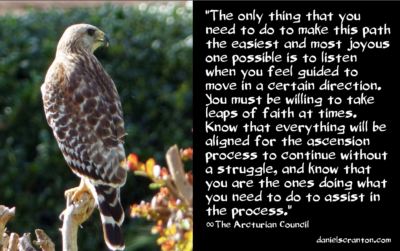 DANIEL SCRANTON
"Greetings. We are the Arcturian Council. We are pleased to connect with all of you.
We have been waiting for the perfect opportunity to give you the following transmission. And as it turns out, now is the perfect moment. You have arrived at a point in your evolution where there is no doubt whatsoever in your path to ascension. There is nothing that needs to be done. Your awakened consciousness is enough to anchor in the energies of ascension and to help others do the same.
http://danielscranton.com/your-helpers-from-atlantis-∞the-9d-arcturian-council/
We also see that the timelines in front of you for ascension have become more pleasant and with less catastrophe. So let us give you something that will assist you in making the choice for ease in this process. You have begun to allow in helpers who were on Atlantis at the time of its destruction.
These beings know all about…
View original post 191 more words